Luke and Claire, a breathtaking Tauranga wedding at our venue
L.Orangerie Wedding Venue hosted many beautiful Tauranga weddings over the Summer but one of my favorites was Luke and Claires' celebration which truly highlighted the 'fabulously undone' french themes we do so well here. Claire was breathtaking in vintage white and the Marquee styled by family and friends could not have been more welcoming. Collections of cut crystal vases overflowing with wildflowers and roses, L.Orangeries vintage plates and cutlery, lace cloths… and then there were the surprise guests…
A sparkling summer afternoon and our bride disembarks from her fabulous olde car to join her father for her walk down the aisle… which at L.Orangerie is a tree lined sweep of grass among the orchard flowers. Groom and guests await the bride beneath a rustic arbor adorned with scented roses and honeysuckle and soft music heralds her arrival. From the homestead I watched with pride as the silken train of Claires' spectacular dress disappeared around the bend in the path. However 'pride' quickly turned to 'possible disaster' as snuffling rotundly from the beneath the trees, right behind our gorgeous bridal party, came L'Oreal and Mabeline… our two tiny, fat, absolutely delightful, miniature Kunekune pigs!!
It seemed however, that Lolly and Mabel were more interested in the windfall apples in the corner of the orchard than the proceedings of Luke and Claires celebration, so the girls dined and the wedding vows were exchanged, and the children enjoyed post ceremony cuddles while I found a suspiciously piggy shaped hole under the garden gate.
Gorgeous photography by Quinn and Katie Photography.
Please view more from Luke and Claire's wedding in our gallery.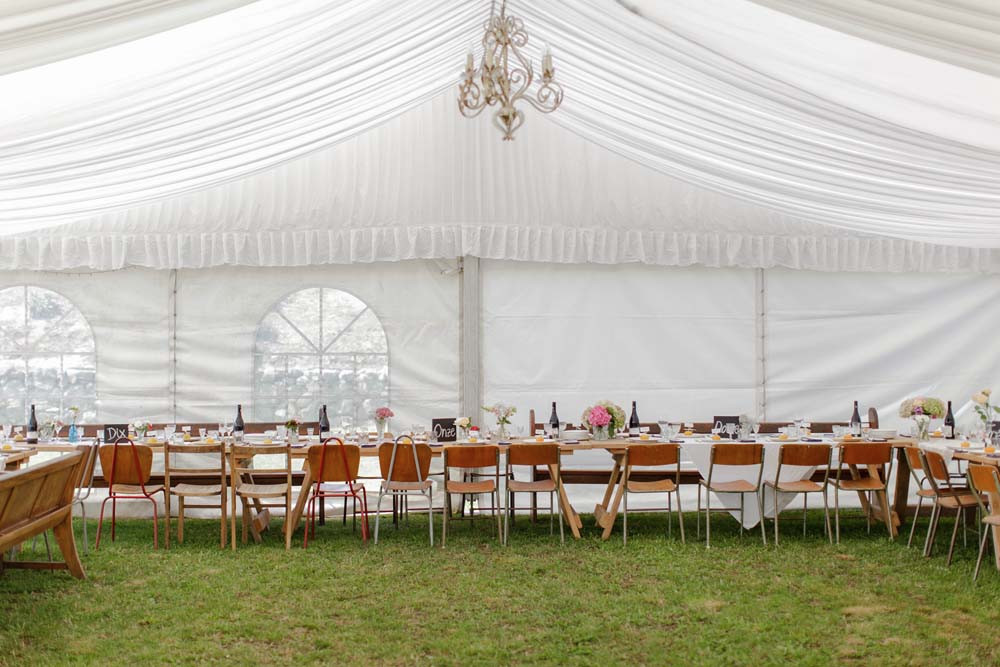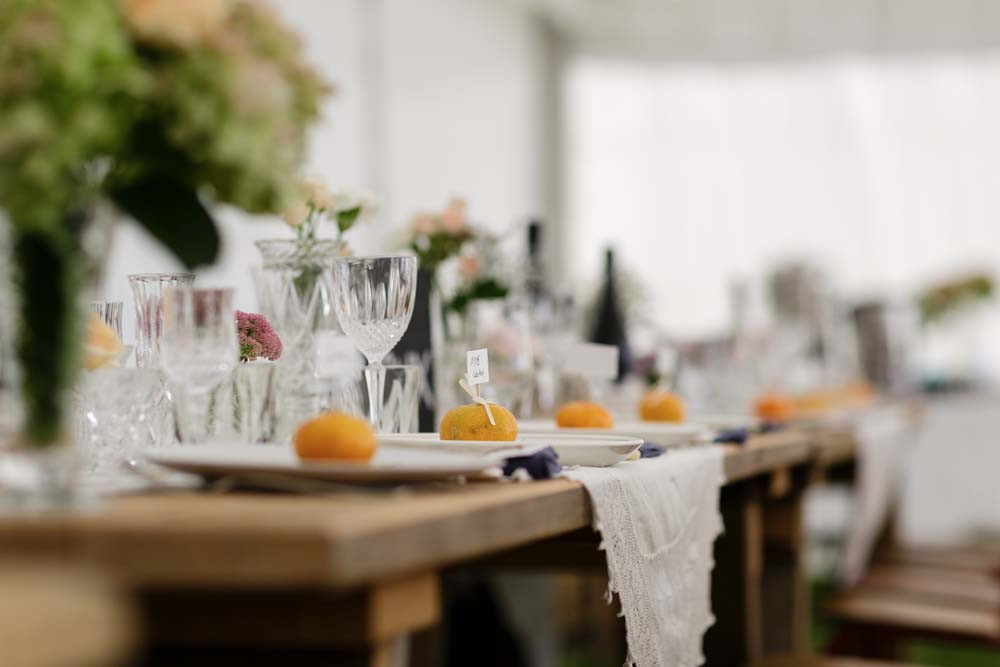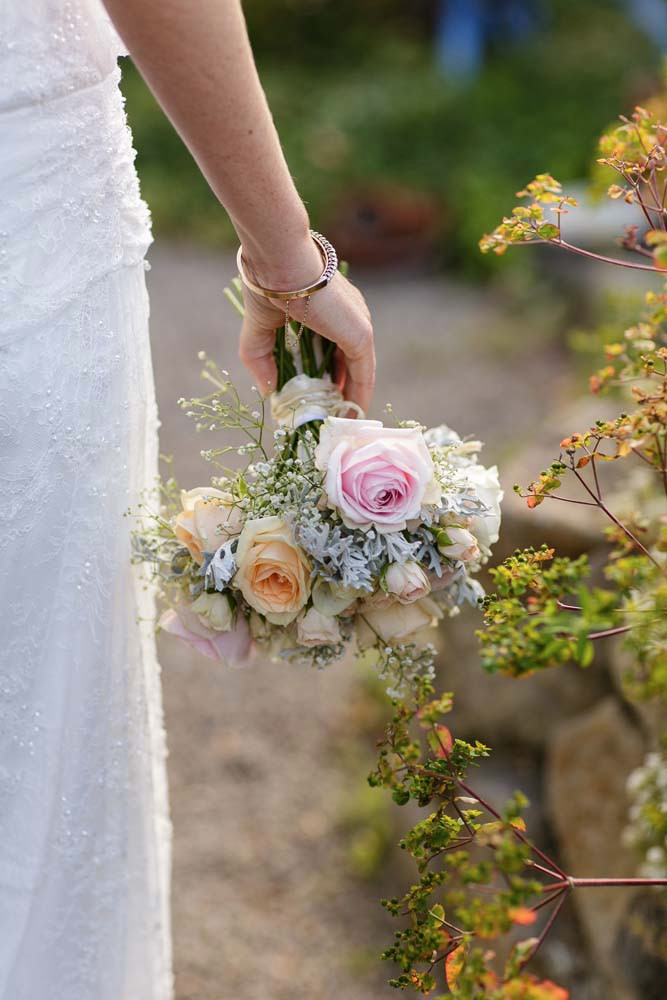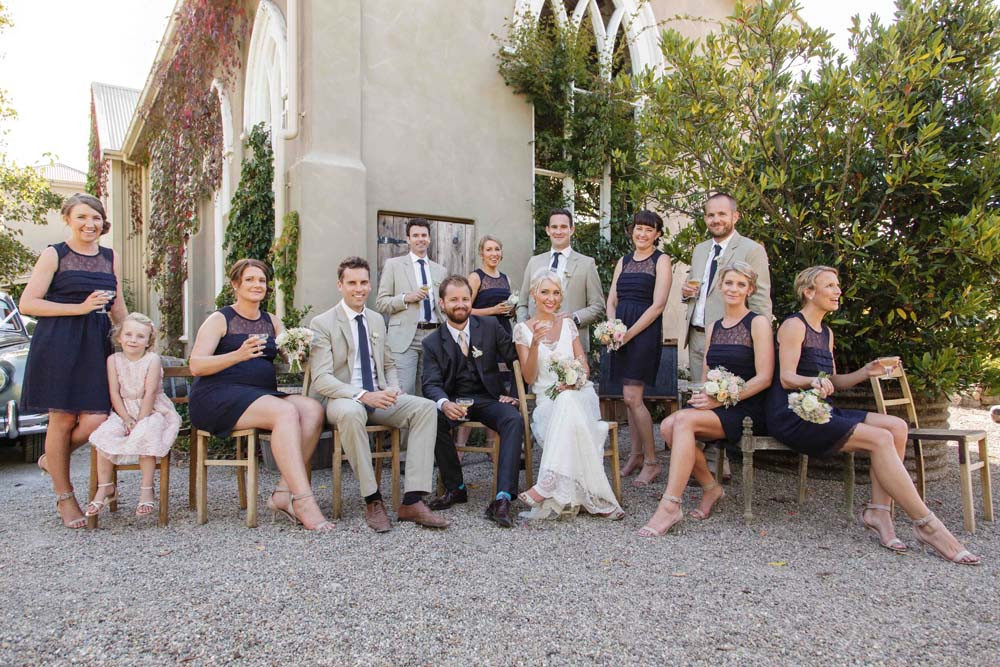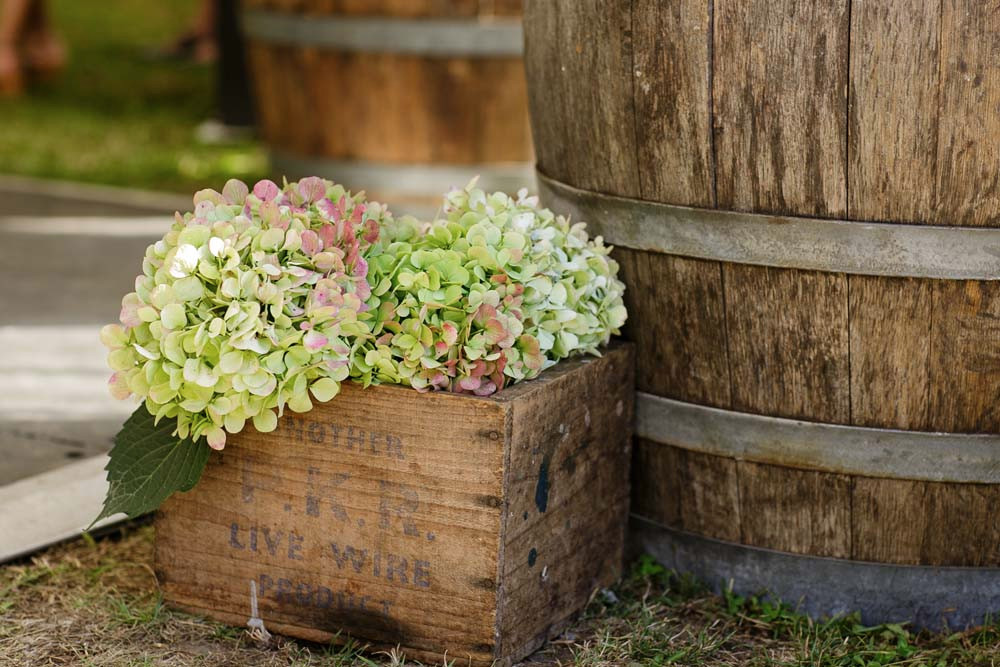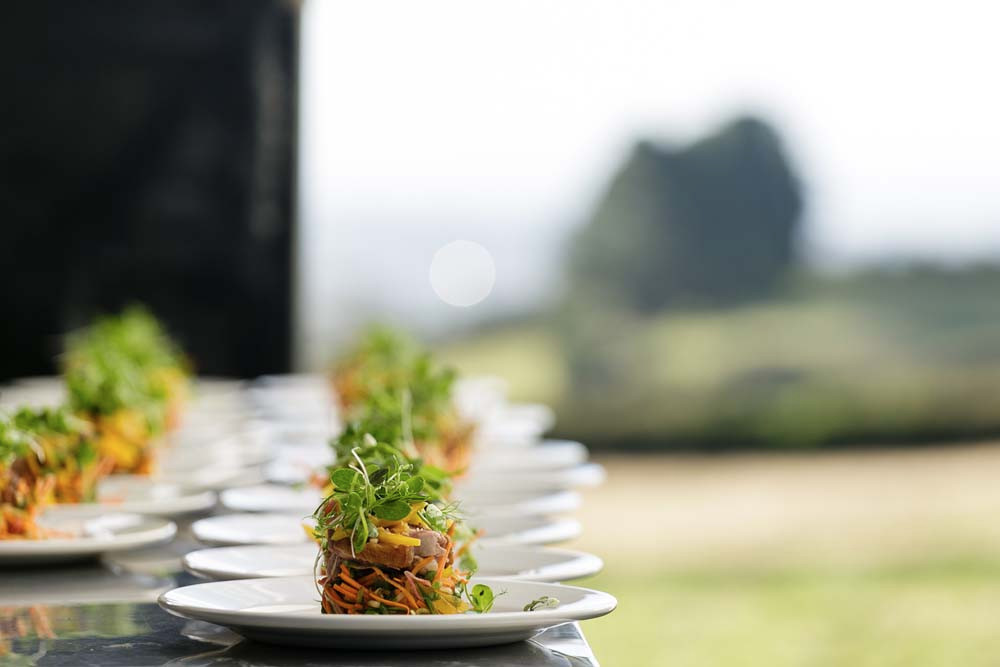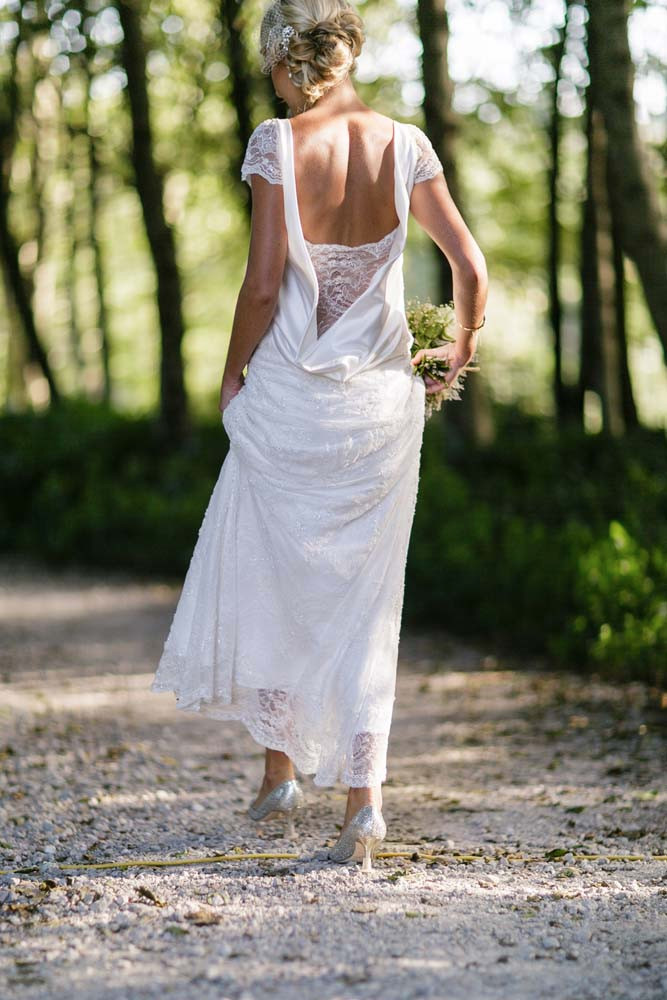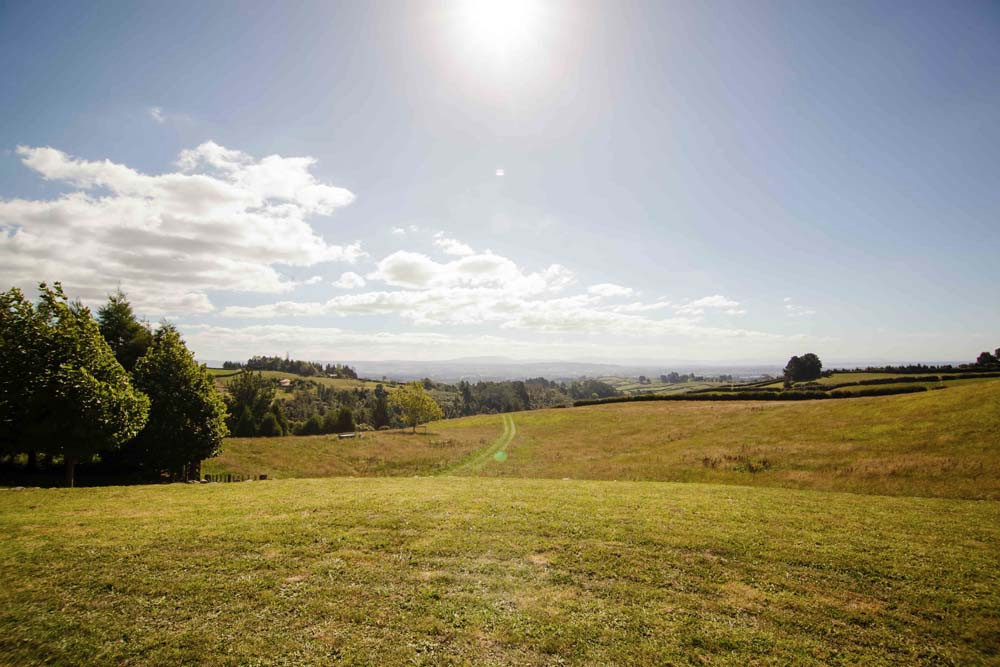 L'Oreal and Mabeline